Emergency Locksmith
When Emergency occur you need the fastest solution at hand. Locksmith Vancouver Service is ready and prepared to respond your call 24/7 (604) 800-3372. Read More
Residential Locksmith
have a peace of mind when at home or away. Locksmith Vancouver service offers wide range of security solutions. for free estimate call (604) 800-3372 Now! Read More
Auto Locksmith
Car Lockout ? Lost Keys? Ignition Jammed ? one of our auto locksmith technicians is on his way ready to take your call. contact Locksmith Vancouver now at (604) 800-3372.Locksmith In Vancouver Service is online 24/7 . Read More
Locks Change
Need your locks replaced?Locksmith Vancouver service provides wide range of security
solutions based on your specific needs. schedule an appointment now, call Now (604) 800-3372. Read More
Car Key Made
Need A fast Transponder Key programed ?Locksmith Vancouver Service is prepared to get right to your exact location just moments from your call.For fast on the spot assistance call (604) 800-3372 Now. Read More
Commercial Locksmith
Locksmith Vancouver service offers businesses in the city metro , a complete locksmith packages. for more info, contact our local Locksmith Vancouver Call Center Now! Read More
---
---
Locksmith In Vancouver – 24 Hour Service
For all your emergencies and urgencies we are just a phone call away!!
Car lock out in Vancouver?
For the fastest and most qualified service call now!
A technician is always available and ready to come directly to you and assist you with this inconvenient occurrence.
We get your car opened in record time and with no damage to your vehicle.
Locksmith In Vancouver have the proper tools and latest locksmithing gear to handle even the most difficult vehicles with ease.
24 Hour Lockout Service
Locksmith Vancouver are the best company to call!
Our expert technicians come directly and efficiently open your door in the best way possible.
Also we will advise you on how best to avoid this unpleasant event in the future.
You're  locked out of your business or office and we understand that you need the doors opened immediately so you can open for business and get everyone back to work.
Locksmith In Vancouver specialize in commercial locks and our technicians are fully trained in opening and repairing these.
All of our technicians are fully trained, licensed, bonded and insured. We are fully staff and always have an available technician on call and ready to come out.
Quality service and always on time!
Available 24/7 weekends, holidays after hours the price remains the same affordable rates for quality service!
Call now for assistance with all your locksmithing need!!! (604) 800-3372
       24/7  Emergency Lockout service
Affordable and competitive prices
       Licensed, insured and bonded technicians
      Satisfaction guaranteed
---
24/7/ 365 Customer Support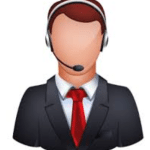 Only 15 Min Response Locksmith In Vancouver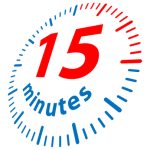 Save Money Best Price In Vancouver
---
---
Locksmith In Vancouver – Licensed, insured and bonded technicians